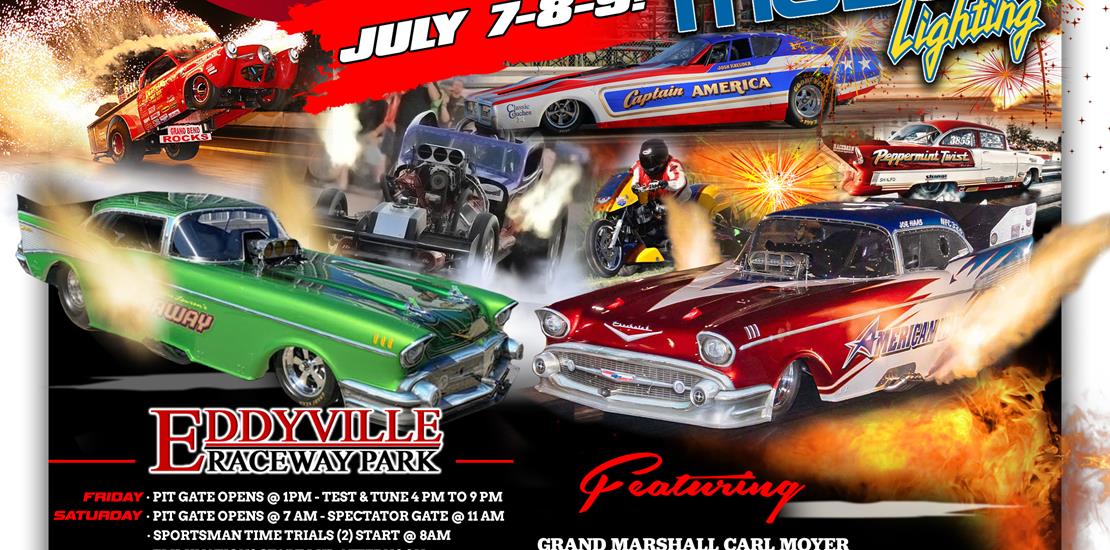 6/1/2023 -
27th Annual Musco Lighting Night of Fire Friday, Saturday, Sunday, July 7, 8, 9, 2023. Schedule of events: Friday pit gate opens @ 1pm, test & tune 4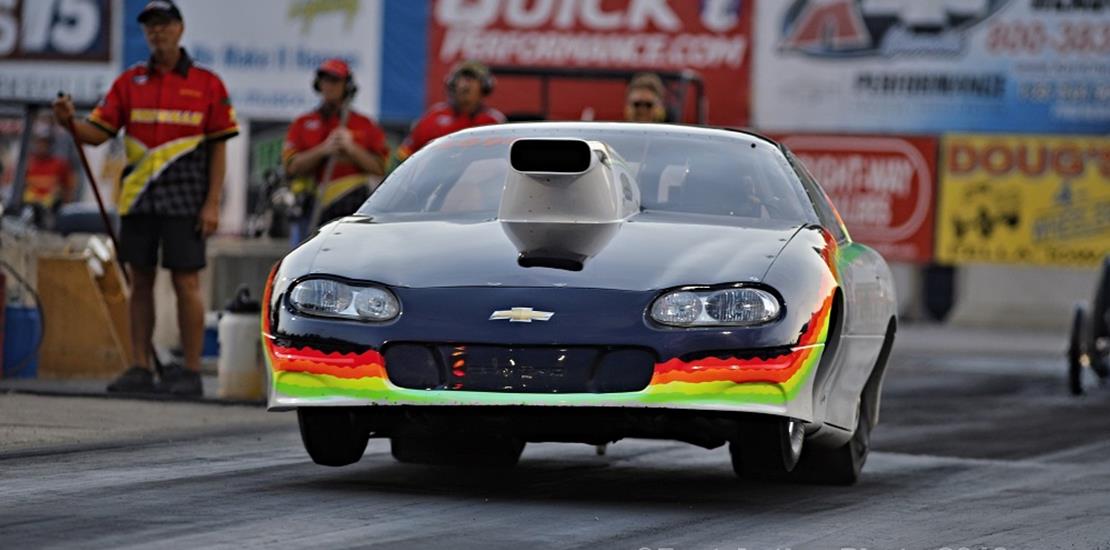 3/23/2023 -
Help wanted for 2023 Seasonal Part Time Positions Track Work: We are looking for a Computer Operator in the tower on race days. Must be able enter te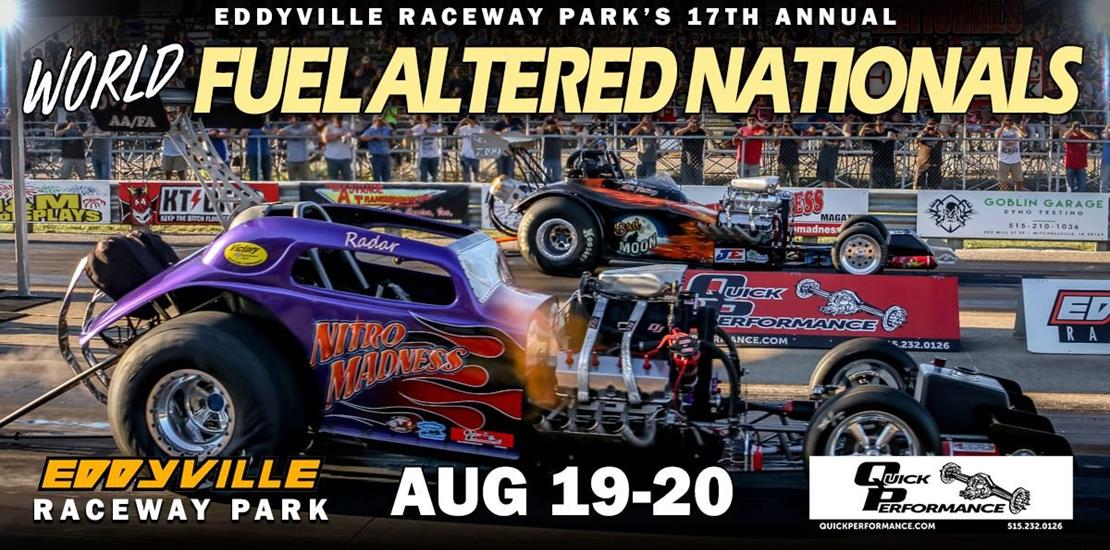 4/22/2022 -
This is the biggest event for the wild and crazy Fuel Altereds in the Midwest! Come see the wild fire-breathing, ground-shaking super-charged Nitro Fu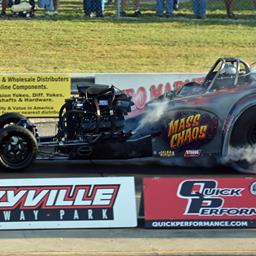 9/17/2022 - Eddyville Raceway Park
Oskaloosa, IA
Fun Drags, Sweet Corn Outlaws, Mopar Special, DoorSlammers after Darl
2022 Eddyville Fun Drags
Sept. 17 & 24, Oct. 1
Classes:
Test and Tune for anyone.
Bracket classes:
Jr Dragster: all run with buy backs, no consi.
Foot Brake: (no electronics allowed) (bikes allowed) (no ET limits)
No Box: (trans brakes allowed) (bikes allowed) (no ET limits)
Box: (same rules as Top ET) (bikes allowed)
Other classes will be run on select days.
Check website and Facebook for updates!
Sweet Corn Outlaws 2022
May 7, June 4, June 22, July 30, Aug 20, Sept 17
Pro Tree Bracket Class with dial-ins on the .10th, started and run by Racer Greg Allen at ERP.
Sweet Corn Outlaws Sept 17
$25 at gate for Tech Card, entry fee paid at designated racer trailer as are payouts.
Fall MOPAR Special Races TBD
DoorSlammers After Dark
Driskell Racing Engines 4.30 DoorSlammers @ ERP
Sept 17, 2022
Questions contact Gerald Kramer @ 641-780-3534 or personal message on Facebook.
Thanks to Matt Driskell for his support of this event!