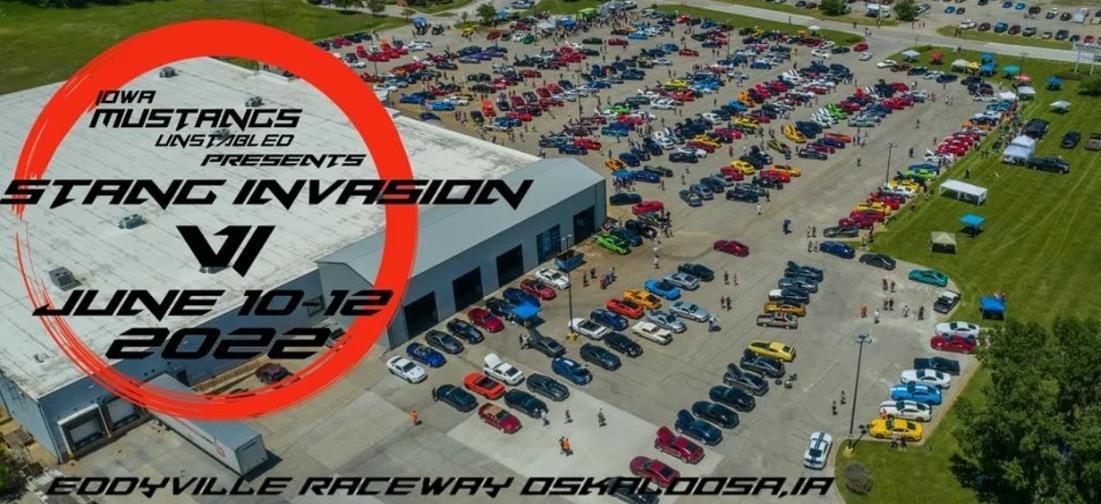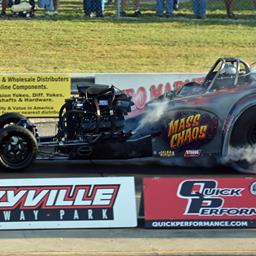 5/12/2022
Eddyville Raceway Park
---
NEW FOR 2022: IMU STANG INVASION! June 10-12, 2022
The Stang Invasion is back and it's bigger and better than ever. Mark your calendars for June 10-12 to attend the largest Mustang-only event in the Midwest!
Last year we maxed out our facility with nearly 600 Mustangs! No need to worry for 2022 as we have the Eddyville Raceway all to ourselves. This has opened the door for many more activities like DRAG RACING, AUTOX, BURNOUT and EXHAUST contests and more. There will be concessions and multiple food vendors on site.
Friday, June 10th- Kickoff Meet and Greet- We will have hubs set up across the state where you gather with Mustang enthusiasts to start the weekend off the right way! We will have hub meetings in Omaha, Des Moines and Iowa City. Full details to come in a separate Facebook event.
Saturday, June 11th- Invasion- This is the event we all know and love. This will take place at the Eddyville Raceway about 5 minutes south of our location last year in Oskaloosa. We will have the entire track and grounds to ourselves and no shortage of parking. We will have drag racing, autox, exhaust and burnout contest.
It is still free to attend! Everyone is welcome to race and it's $40 per car to do so. We will be opening the track up at 5 pm to a Mustangs vs The World where the Camaro Club, IACW, the Corvette Club and more will join in on the fun. We will have meet spots set up across the state details to come. You will be meeting at your designated meet spots from 10:30-11:00 am then rolling into Eddyville Raceway.
Central Iowa Meet Spot- SEP Highschool meet here by 11:00 am
Eastern Iowa Meet Spot- CCA Highschool meet here by 11:00 am
Feel free to join us on these cruise-ins or make your own.
Just don't miss it! Sunday, June 12th- IMU Show and Shine- You asked and we delivered! Our 1st annual IMU Show and Shine will be taking place on Sunday, June 12th.
Pre-Registration is only $10.00. The day of entry will be $15. We will have a wide variety of classes and have opened it up to a club vs club with awards for all. There will be cruises set up across the state to arrive at this event! Full details to come in a separate Facebook event.
Back to News