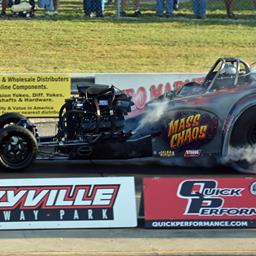 3/23/2023
Eddyville Raceway Park
---
Help Wanted for 2023 Seasonal Part Time Positions
Help wanted for 2023
Seasonal Part Time Positions
Track Work:
We are looking for a Computer Operator in the tower on race days. Must be able enter tech cards, driver car numbers, and dial ins. Accuracy is super critical and to be able to multi task. This can be one person who can work most race days or we are open to more than one person who can work select days. You will work in air-conditioned comfort and have the best seat in the house !
EMT`s that can also work various track positions on the line, in staging lanes, or tower. Schedule is very flexible.
Starting Line help is always needed as extras to fill in as needed in staging lanes, water box, starting line, etc.
Knowledge and enthusiasm for the sport is a big plus for any of these positions. Many race days are long hours but we also have a lot of fun and can be very rewarding experience.
Anyone with any interest in any of these positions please call or text Gerald @ 641-780-3534 or email him @ manager@eddyvilleraceway.com
Back to News