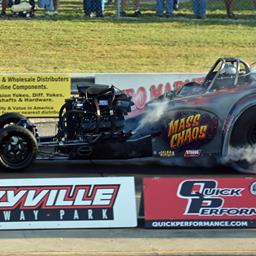 6/22/2022
Eddyville Raceway Park
---
Driver information for race night pricing.
Due to increases in cost of everything we use at the track we are forced to make an adjustment on entry fees for most classes starting immediately. We will add $5 to all test and tune entries, all regular bracket classes, TCR, and entries for our Fun Drag classes.
We will NOT change our prices on our specialty classes at this time such as T/S T/D, Super Street, Index classes, Motorcycle Mania classes, Jr Halloween event, or the Bracket Finals event.
We hope everyone understands the need for this but with the increases in our overhead we are forced to do something to help cover those costs. There will be no increases in spectator fees at any of our events at this time !
Back to News